Congratulations Mustangs -- 3A State Quarterfinalists!

---
As teachers and staff reported for the first day of service during the 2013-2014 school year, they attended the Transformation Assembly, presented by Superintendent James Colbert. The multi-media program included this parent message to staff.
West Orange-Cove CISD believes in high academic achievement for all, grounded in a tradition of excellence. Our staff ensures that students learn, graduate, and become productive citizens. This is our commitment to our community.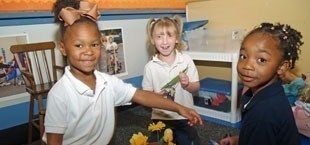 West Orange – Cove CISD is rated Academically Acceptable by the Texas Education Agency. The rating is
available for viewing
. Additionally, West Orange – Cove CISD information relating to No Child Left Behind's Highly Qualified
Teacher Report
is also available for viewing.