WO-S Alumni Foundation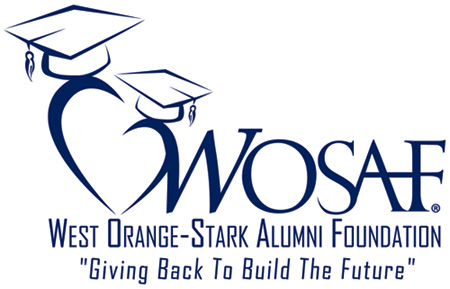 We are a 501 (c) (3) non-profit public corporation that was created to give back to build the future in three areas: Students, School System, & Community of West Orange - Cove Consolidated Independent School System.
Vision
Our vision is to see lives enhanced and changed by giving back to collectively move forward.
Mission
Our mission is to create a vehicle to invest back into the roots of all students, the school system, and community so that the path for all will continue to flourish.
Giving Back: Students
Our number one objective is to give back to the students! One of the MAIN ways is to assist deserving Seniors in furthering their education. We believe that if lives are truly going to be changed, then our students need to be empowered and given the tools to help them to be successful. Every year we will be issuing multiple scholarships as we are able to partner with more individuals, businesses, corporations, foundations, organizations, and the community at large.
To Build: School System
We're going to be doing things to give back to the school system such as creating a paved brick walkway at the high school that will go from the parking lot to the main front entrance of the football stadium. You have the opportunity to get your name and and additional information of your desire engraved on a brick that will be forever at the school for only a $25 donation.
The Future: Community
We all know that "team work makes the dream work." We have always dreamed big, and because of that we have succeeded. We must invest our success into our community so that we can ensure that others will also have the opportunity to dream and succeed. Our community needs us to not only invest financially, but to make investments of inspiration by volunteering, mentoring, and organizing activities and events that unite and uplift the community as well as educate and motive our citizens. A community is only as strong as its citizens, and it is up to us to strengthen the citizens of our community and help them achieve success.
Please contact us if you have any questions or would like to join the program, volunteer, and/or donate:
Tax deductible contributions can be donated through our
www.WOSAF.org
website or check can be made payable and mailed to:
The WOS Alumni Foundation, Inc., P.O. Box 1664, Orange, Tx. 77631
"This scholarship is especially meaningful because it is provided by fellow Mustang alumni."
- Luke Domas, WOSAF Scholarship Recipient
---
A little goes a long way when it all comes together.